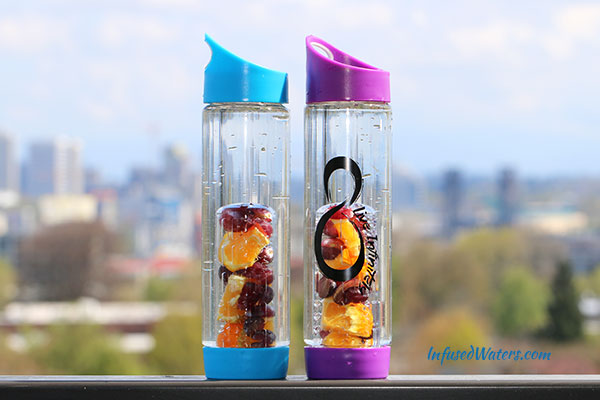 This energizing water is great for taking on the trail or on the way to the gym.  Let it infuse for 30 minutes to get the most out of this water drink.
Grapes , apart from bringing a fabulous flavor to your water drink, contain Resveratrol, which helps with weight loss, protects our brains and increases circulation.
Oranges, in turn, bring a lot of health benefits to this drink: relieve constipation, regulate high blood pressure and purifies our blood.